Gifts For Fiance
The best gifts for fiance are now just a click away. Turn your courtship into the most romantic phase of your life with awesome engagement gifts for fiance, handcrafted by Oye Happy. Scroll down to browse unique surprise ideas for your future husband or wife.
Add some cheese to a sugar-y surprise by hiding a cute message inside a jar of freshly made dessert.
Sale!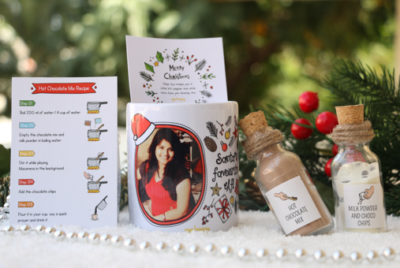 Send a DIY hot chocolate kit in a customised mug to your loved one.